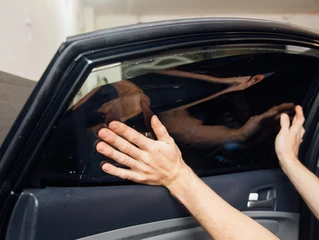 5 Questions to Ask Before Getting Your Vehicle's Windows Tinted
Auto window tinting offers many benefits for drivers and passengers. But before you jump the gun and get your tinting installed, make sure you ask your installer the following questions.
What levels of window tint do you have?
When it comes to auto window tinting, there are several shades and colors available. And different films have different style and performance benefits. A dealer should be able to show you swatches and talk to you about which automotive window tinting is right for you.
How can I prepare my windows before tinting?
For all types of window tinting for cars, you should make sure that your windows are thoroughly cleaned before the tinting is applied. Having a clean car will allow you to get a cleaner installation.
How long will the window tint last?
How long your tinting lasts depends on a number of factors. These include product type, quality, climate, and the amount of direct sunlight your car is exposed to. Generally speaking, though, most tints are designed to last well past 10 years, which is probably longer than you're going to keep your current car anyway.
How long will it take to tint my windows?
Depending on what you're getting installed, the process can take anywhere from 45 minutes to three hours. The time of installation will depend on the type of vehicle you're tinting, how many windows you're getting tinted, as well as what type of tinting you select.
Is the window tinting covered by a warranty?
Most quality products come with a limited lifetime warranty. However, you should confirm the exact length of the warranty and stipulations before you purchase the film. Additionally, you should make sure you receive a manufacturer's warranty that is completely filled out by the installer so you're covered in case they ever go out of business.
Although a car's windshield is partially treated to filter out UVA rays, the side windows let in roughly 63% of the sun's UVA radiation. Before you get your beneficial auto window tinting installed, make sure you ask the installer the questions listed above. Then you'll be on your way to a much more enjoyable ride.