There's one thing that's completely unavoidable when purchasing a new car. No matter how careful you drive or the number of times you wash and wax your car, in due time your highly expensive investment is going to get rock chips on the hood, fenders, mirrors, and bumper. Fortunately, there's now an affordable and preventative solution: paint protection film, otherwise known as automotive clear bra.
Take preemptive measures and receive a paint protection film installation from Cornerstone Window Tinting in Overland Park KS & the greater Kansas City area. Don't wait for damage to occur, take preemptive measures and schedule your paint protection film installation today with Cornerstone Tint.
WE PROUDLY OFFER XPEL PAINT PROTECTION FILM IN OVERLAND PARK KS
XPEL is the defacto leader in Paint Protection Film. The quality of their PPF is known throughout the industry and their extensive database of vehicles in their database means that we can accurately cut the film and fit it on almost any vehicle you bring to us.
In addition to their superb features, you can also enjoy XPEL's 10 Year Warranty, starting from the date of your PPF installation.
Cornerstone Tint is recognized as XPEL's Platinum Dealer so you can rest assured that the installation of their PPF is topnotch. We offer XPEL's top-tier PPF products: ULTIMATE FUSION™, ULTIMATE PLUS™, and ULTIMATE PLUS™ 10. Learn more about them below.


PAINT PROTECTION PACKAGES
Cornerstone has several options for you in the area of Paint Protection Film (PPF). Everything from full and partial hood coverage, to bumpers, door cups, fenders, headlights, rocker panels, door edges, mirrors, and your trunk or hatch door cargo ledge.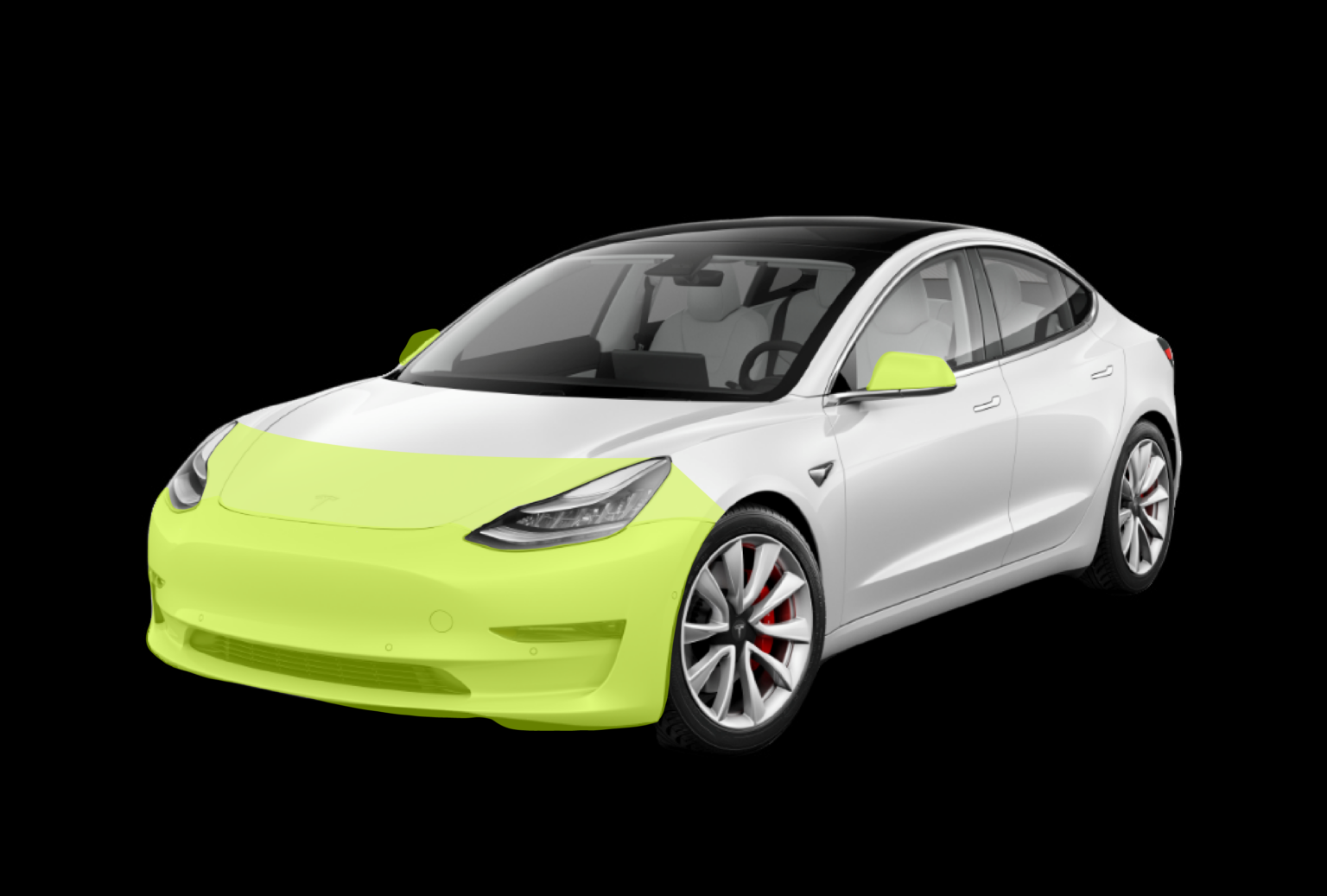 Our PPF Partial Coverage options cover:
Partial Hood
Partial Fenders
Front Bumper
Mirror Faces
We'll recommend the best option for you or you can go for the Partial Coverage Package which is the whole list above.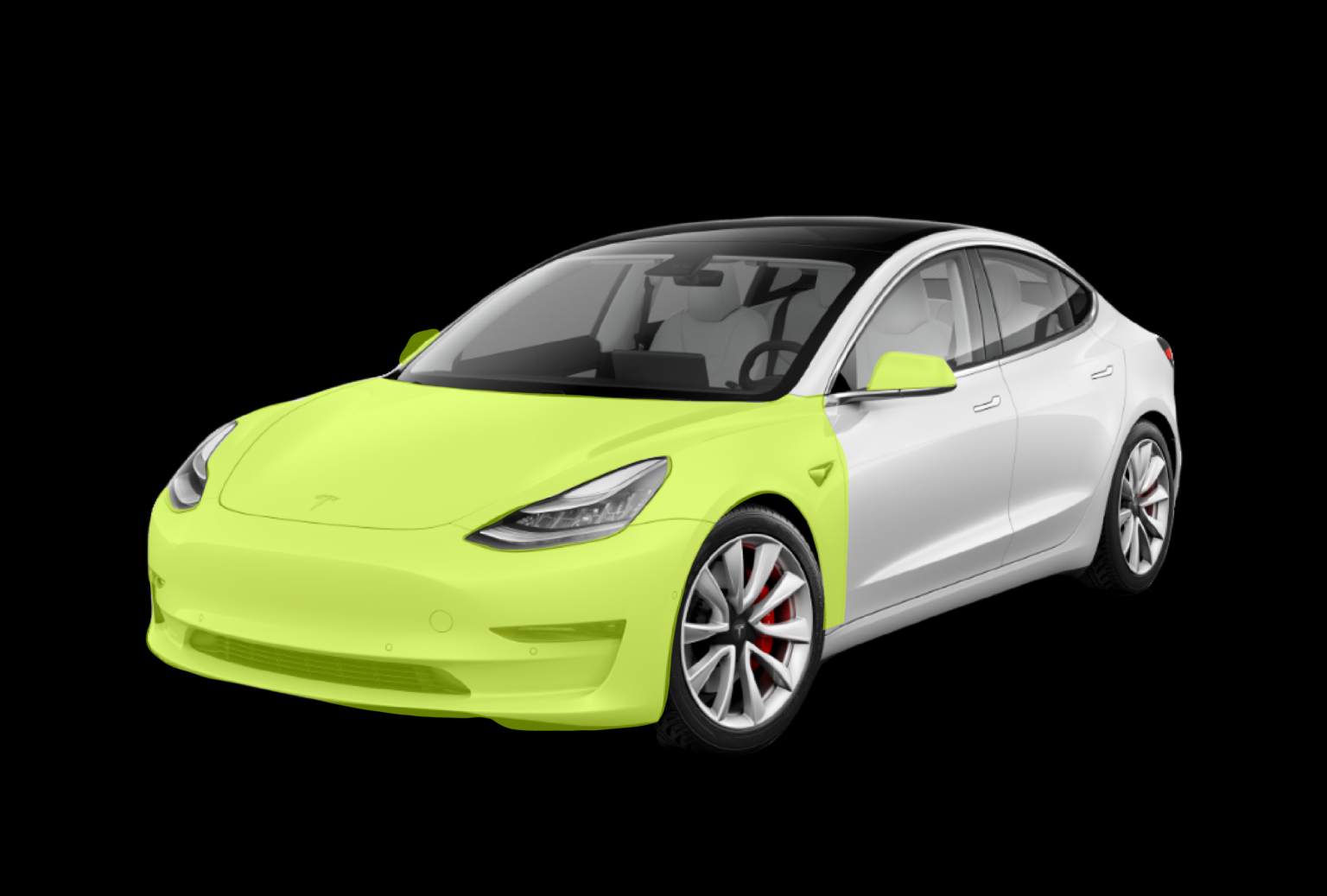 Our PPF Full Front Coverage options cover:
Full Hood
Full Fenders
Front Bumper
Full Mirrors
We'll recommend the best option for you or you can go for the Full Front Coverage Package which is the whole list above.
Our PPF Track Coverage options cover:
Full Hood
Full Fenders
Front Bumper
Full Mirrors
Rocker Panels
We'll recommend the best option for you or you can go for the Track Coverage Package which is the whole list above.
Our PPF Full Wrap Coverage protects your entire vehicle. This is the ultimate coverage! The only choice you have to make is whether you want Gloss or Matte *PPF.
Add-Ons
Customize your PPF install with these add-ons. Some options are only available for certain vehicles.
Headlights
Rocker Panels
Painted A-Pillars
B, C, D, Plastic Pillars, etc.
Rear Bumper Cargo Deck Lip
Door Edge Guards
Door Cups
ULTIMATE PLUS™
PROTECTION FOR EVERYTHING YOU CAN IMAGINE
In 2011, XPEL revolutionized the industry with the world's first self-healing paint protection film. ULTIMATE PLUS ™ raises the bar once again with an unparalleled high gloss finish & improved impact protection. ULTIMATE PLUS is designed to provide you with the peace of mind you need on the open road, keeping your vehicle's surfaces safe from things like gravel, oils, bug acids, bird droppings, and stopping paint chips before they start.
ULTIMATE PLUS™ 10
HEAVY-DUTY PROTECTION FOR ON OR OFF THE BEATEN PATH
Need heavy-duty protection for off-road adventures, spirited track days, or rigorous industrial work? Look no further than ULTIMATE PLUS ™ 10, XPEL's thickest paint protection film yet. Offering many of the same benefits of ULTIMATE PLUS & ULTIMATE PLUS 7, XPEL ULTIMATE PLUS 10 is designed to provide optimal surface protection to the most high-impact areas you can imagine.
ULTIMATE™ FUSION
ULTIMATE FUSION™ is an optically clear, high gloss, self-healing film that protects vehicles from rock chips, scuffs, and light scratches. Developed with a hydrophobic top-coat, the film's naturally slick surface helps repel water, making protected surfaces easier to wash and stay clean. This film is a developed with a ceramic coated topcoat, giving you the benefits of a paint protection film coupled with the ease of cleaning that a ceramic coating offers. It is the ultimate option in XPEL's paint protection film lineup.
XPEL STEALTH™
Change to your vehicle's look and protect it at the same time with XPEL Stealth Paint Protection Film. This satin-finish/matte film is sure to turn heads on the street. Our Stealth package is paired with Ceramic Coating (normally a separate service).
XPEL Stealth comes with the same protection as its glossy counterpart — from rock chips, UV rays, self-healing properties, and XPEL's industry-leading 10-year warranty (from date of installation).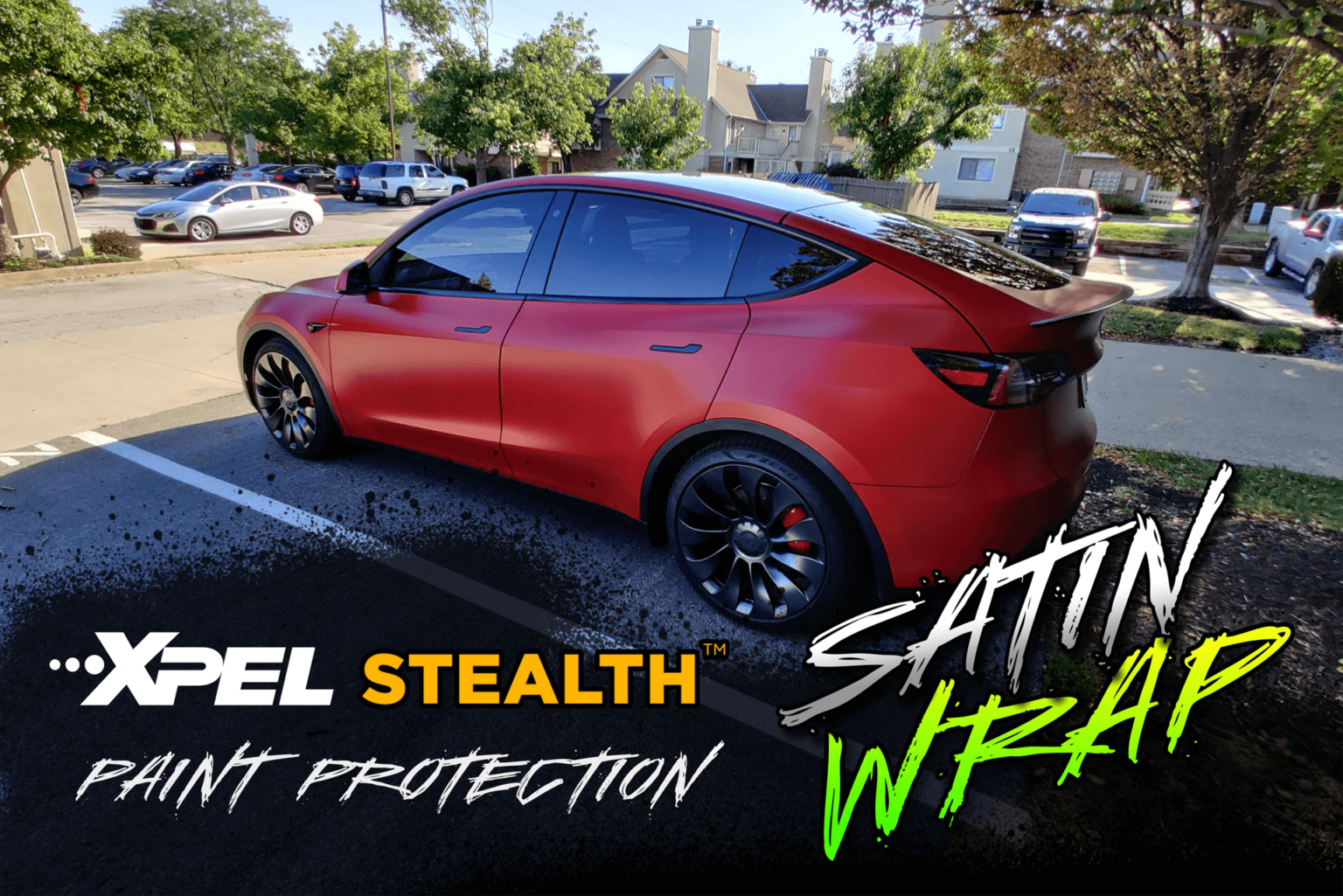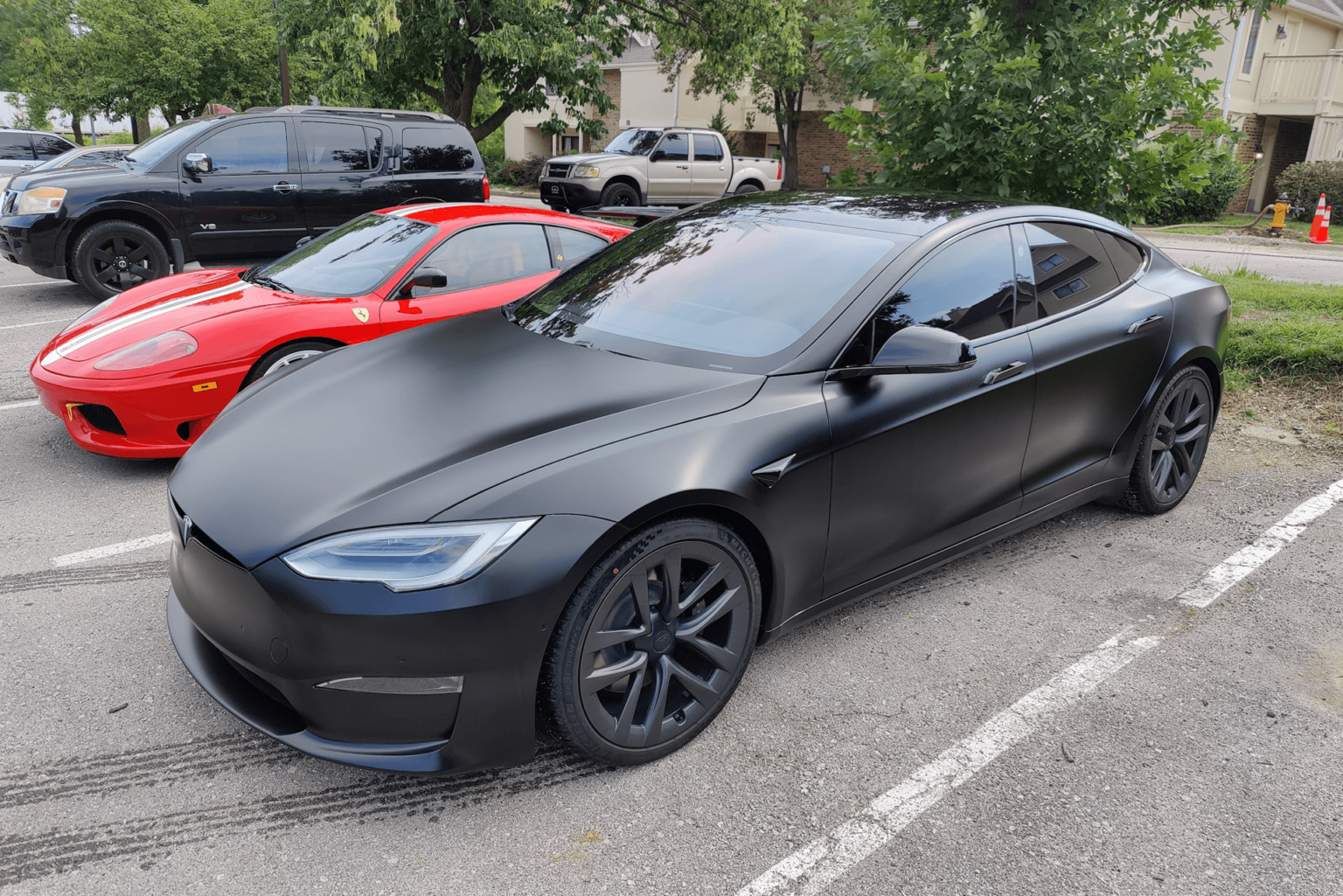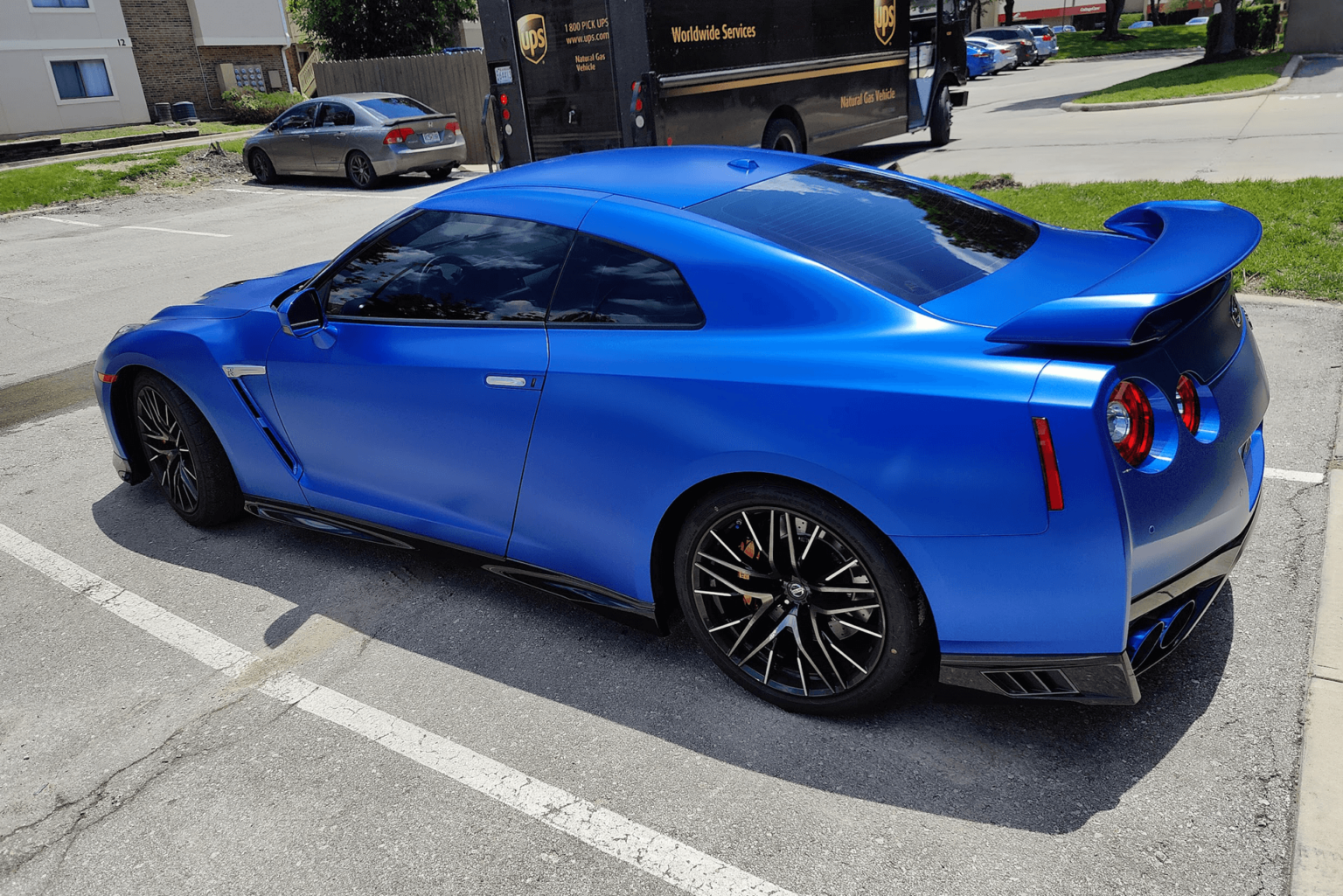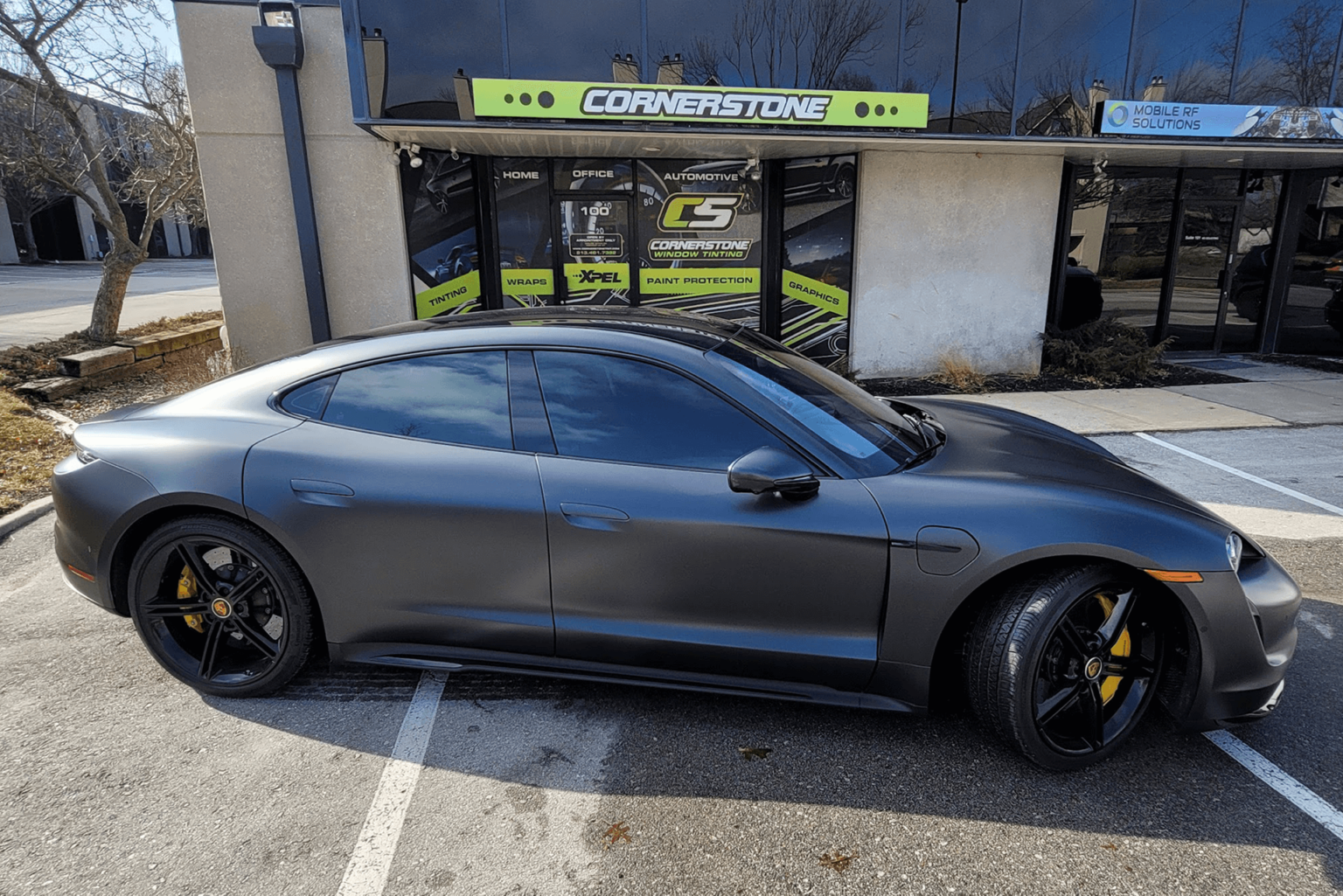 Protect your Vehicle's Interior with PPF
The interior surfaces of your vehicle can now be protected from scratches, rubs, greasy fingers, and more with Paint Protection Film. Some of our customers have also had the look of their interior subtly changed with either the Gloss or Satin film. Check out our video and then get in touch with us today for an estimate!
MESSAGE US FOR AN ESTIMATE TODAY
WHY CHOOSING PROFESSIONAL PAINT PROTECTION FILM INSTALLERS IS CRITICAL FOR A QUALITY INSTALLATION
When it comes to protecting your vehicle's paint with paint protection film, it is crucial to choose a company that specializes in this field and has the expertise and certifications to ensure a flawless installation. Look for a company with a proven track record of quality installations and positive customer reviews to ensure the best results for your vehicle. At Cornerstone Tint, we are certified paint protection film installers in Overland Park, dedicated to providing superior service and expertly protecting your vehicle's paint.
If you don't choose wisely, the results could be catastrophic to your car… costing you a LOT of money in repairs!
​Proper installation of paint protection film is crucial in protecting your vehicle's paint and preserving its appearance. Unfortunately, not all companies who claim to be professional installers have the expertise and equipment to ensure a flawless installation. We have seen many instances of improper installations, including lifting edges that collect dirt and debris, resulting in extensive paint damage. We have also seen instances of blades being used to cut the film, causing damage to the car's paint, especially around emblems. Take a look at our slideshow to see some examples of damage caused by inadequate installations by other shops.
Don't get victimized by a bad paint protection install.
As the adage goes, "Good work ain't cheap. Cheap work ain't good" As with most things if it's cheap, the quality is probably going to reflect that.
Here's a comparison video of a Tesla Model 3 that was brought to us that had paint protection film installed somewhere else. The owner ultimately "saved" $150 by going to a somewhat well-known competitor only to have to spend MUCH more on repairs to their paint after it was severely damaged with a razor blade.
At the end of the video, you will see another vehicle, a Honda Civic Type-R that we installed paint protection film on shortly after this for an install comparison.
Our prices are competitive and our work is top-notch, plus the material we use comes with a 10-year warranty. Get your free estimate, today.
PAINT PROTECTION FILM FREQUENTLY ASKED QUESTIONS