So you've taken delivery on a brand new Tesla and are curious about protecting it.
We're happy to help!
​Whether it's a chrome delete for a Tesla Model 3, Window Tint for a Model S or Paint Protection for a Model X… Cornerstone has the skilled technicians to handle all of it.
We service dozens of Tesla's every month and are very familiar with the installation process. In fact, we service so many Tesla's that we thought we'd create this page to help assist anyone looking for more information.
​We hope you enjoy. If you have any questions for us, feel free to contact us!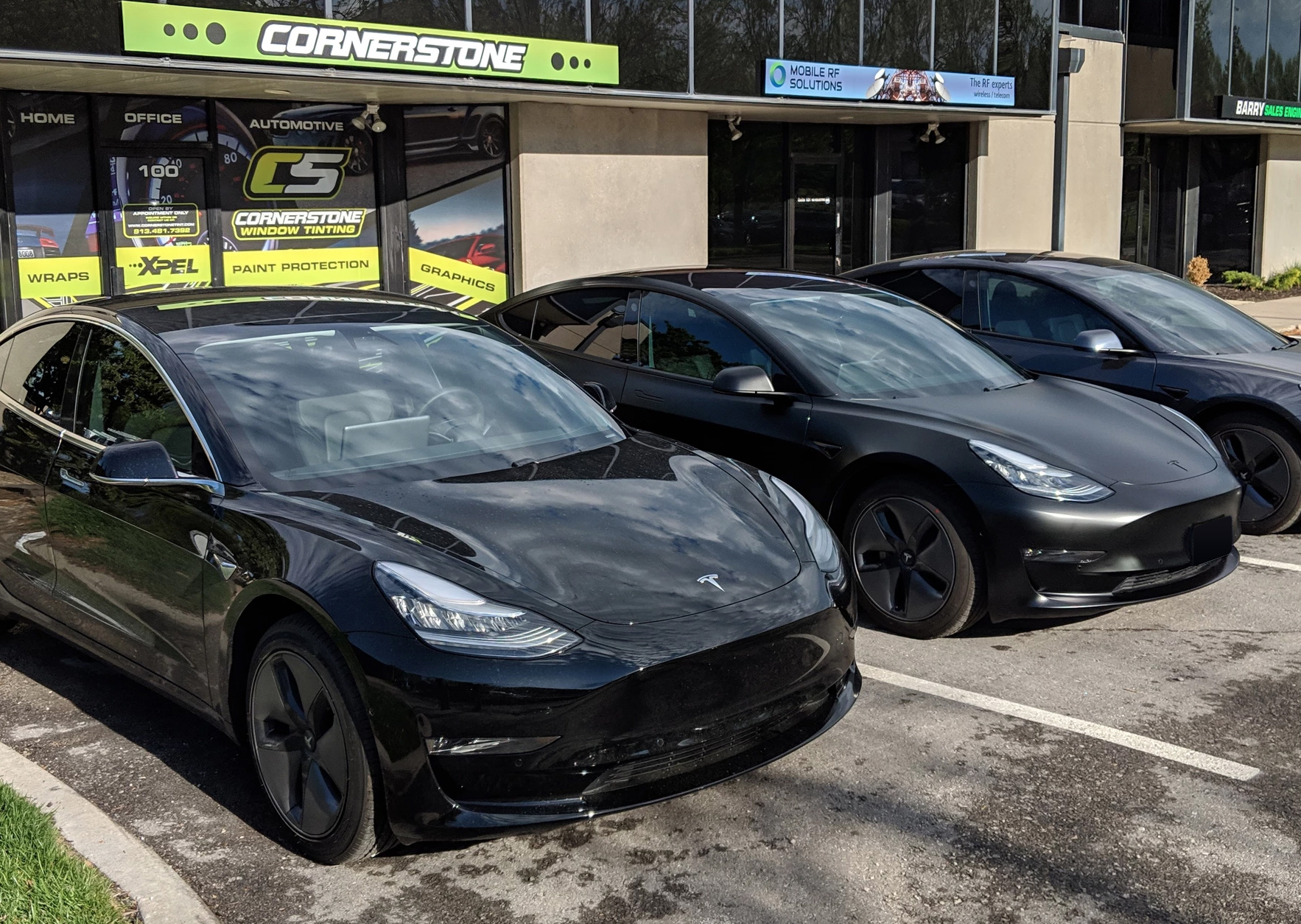 TESLA WINDOW TINTING
Cornerstone Window Tinting has a great selection of window films for every customer.
We offer a Standard, Good, Better & Best option for you to choose from.
​
1. STANDARD
Our Standard color stable film is mostly for the price-conscious person who is essentially desiring the appearance of tinted windows but not necessarily the heat rejection properties. This film has a lifetime manufacturer's warranty.
2. GOOD
​Our GOOD, HP metalized window film accomplishes the look but also guarantees long-term durability and longevity. It has a higher heat rejection than our standard film due to its hybrid metal/dyed construction. This film has a lifetime manufacturer's warranty.
2. BETTER
Our BETTER, premium level film is a nano-ceramic constructed film that is still affordable but offers much better heat rejection benefits compared to our first two options. This film has a non-transferable lifetime manufacturer's warranty.
4. BEST
Our BEST, a patented multi-layered nano-ceramic heat-rejecting film is made from XPEL Technologies. This film outperforms every currently manufactured window film on the market with regard to heat rejection. XR+ is designed to reject up to 98% of Infrared Heat in your vehicle. In fact, we also offer an optically clear version of this film that rejects more heat than even the darkest "limo tint" shade of most window films. The film has a transferable lifetime warranty.
​We also offer an optically clear window film option for our customers that prefer a stock appearance but still want heat rejection benefits.
WHY CHOOSE CORNERSTONE
If you're a Tesla Model 3 or Model Y owner, one advantage to choosing Cornerstone is that we are fully able to tint the entire rear window in one solid piece which is not common among many shops. The window is 55″ tall and most tint shops will not tint the entire window but rather only tint the lower part which does not help with heat rejection overhead and looks less than desirable from the inside.
Cornerstone orders custom window film roll sizes in order to install these difficult windows in one piece. The result is a MUCH more professional appearance.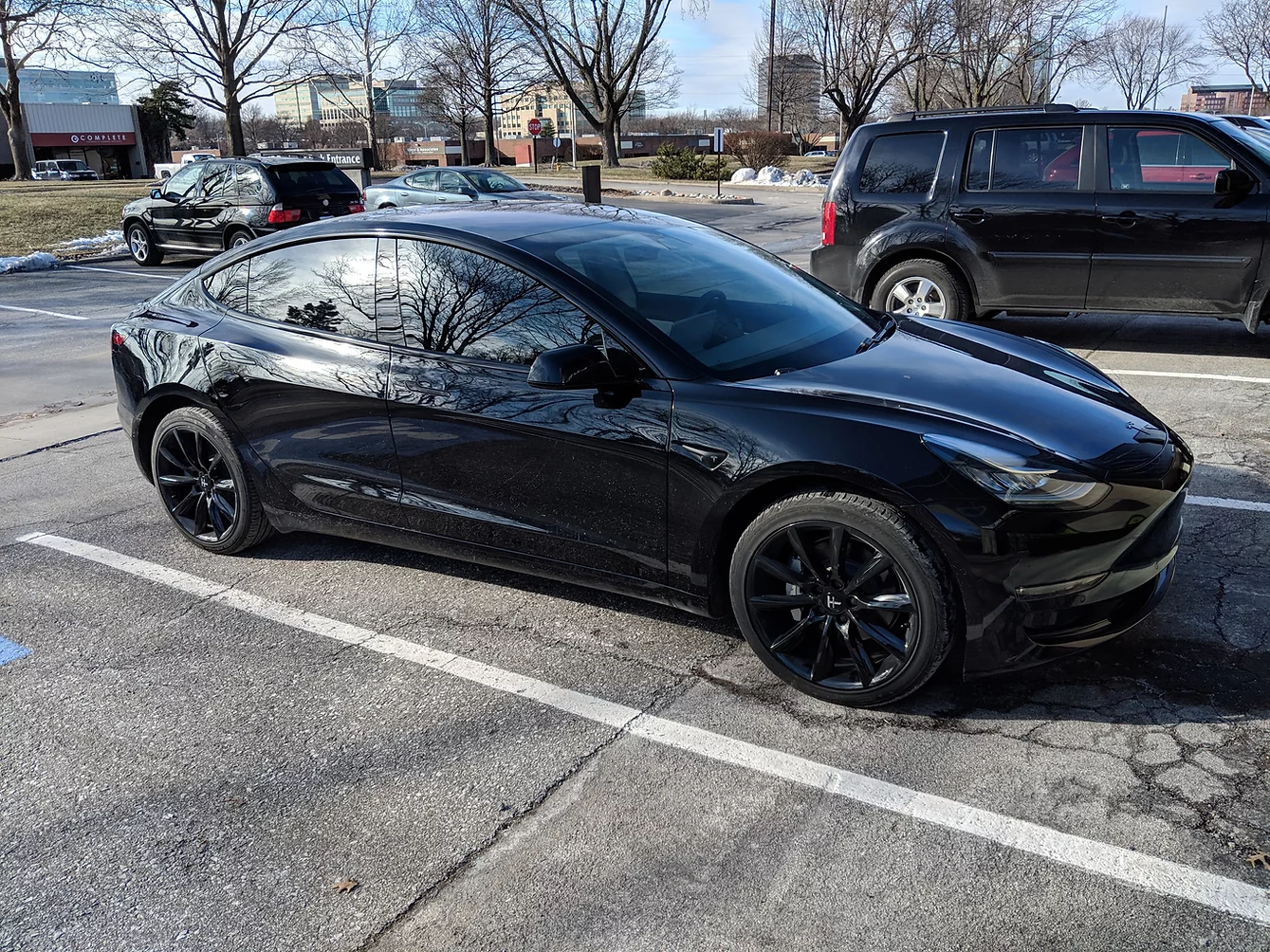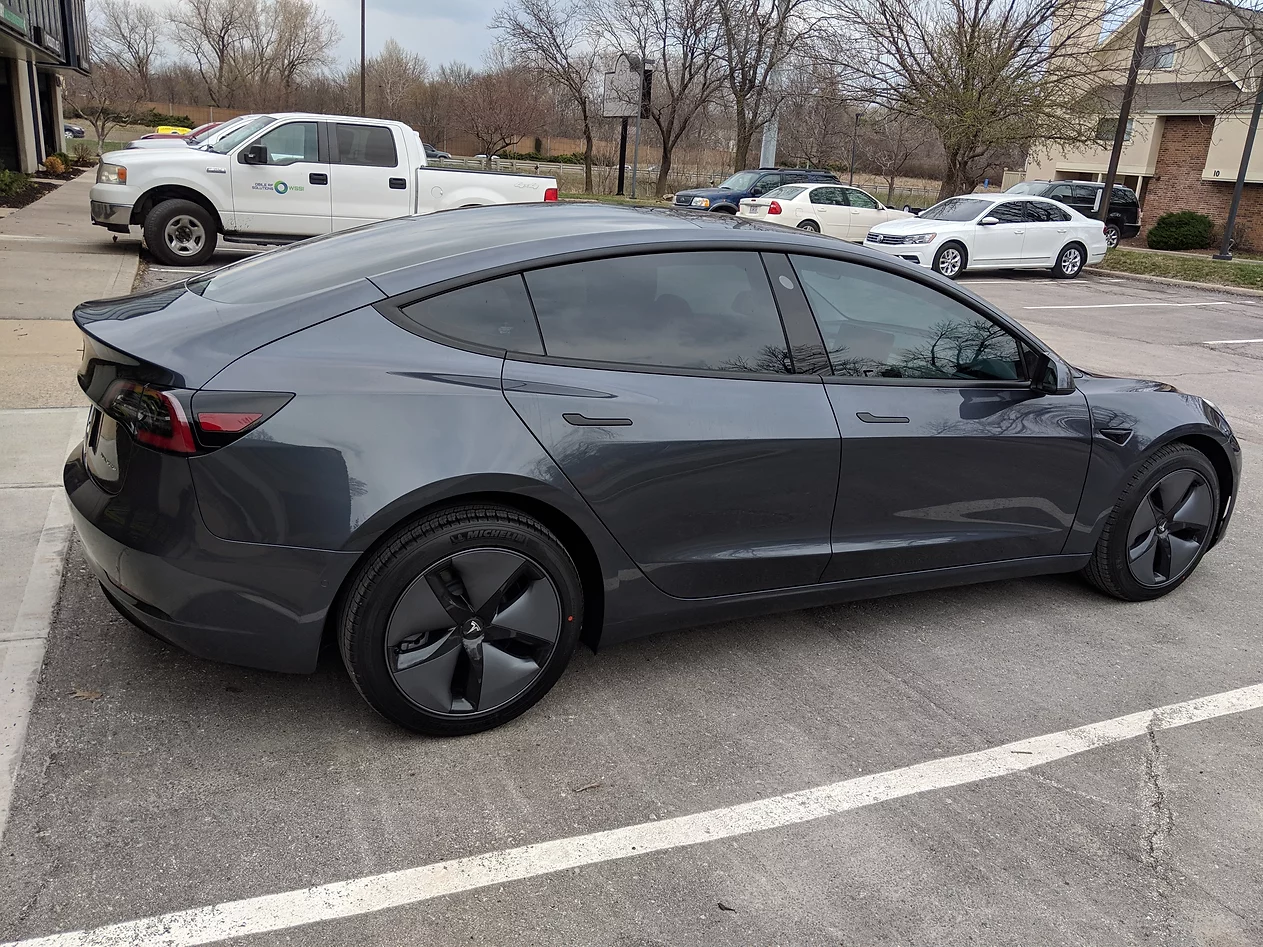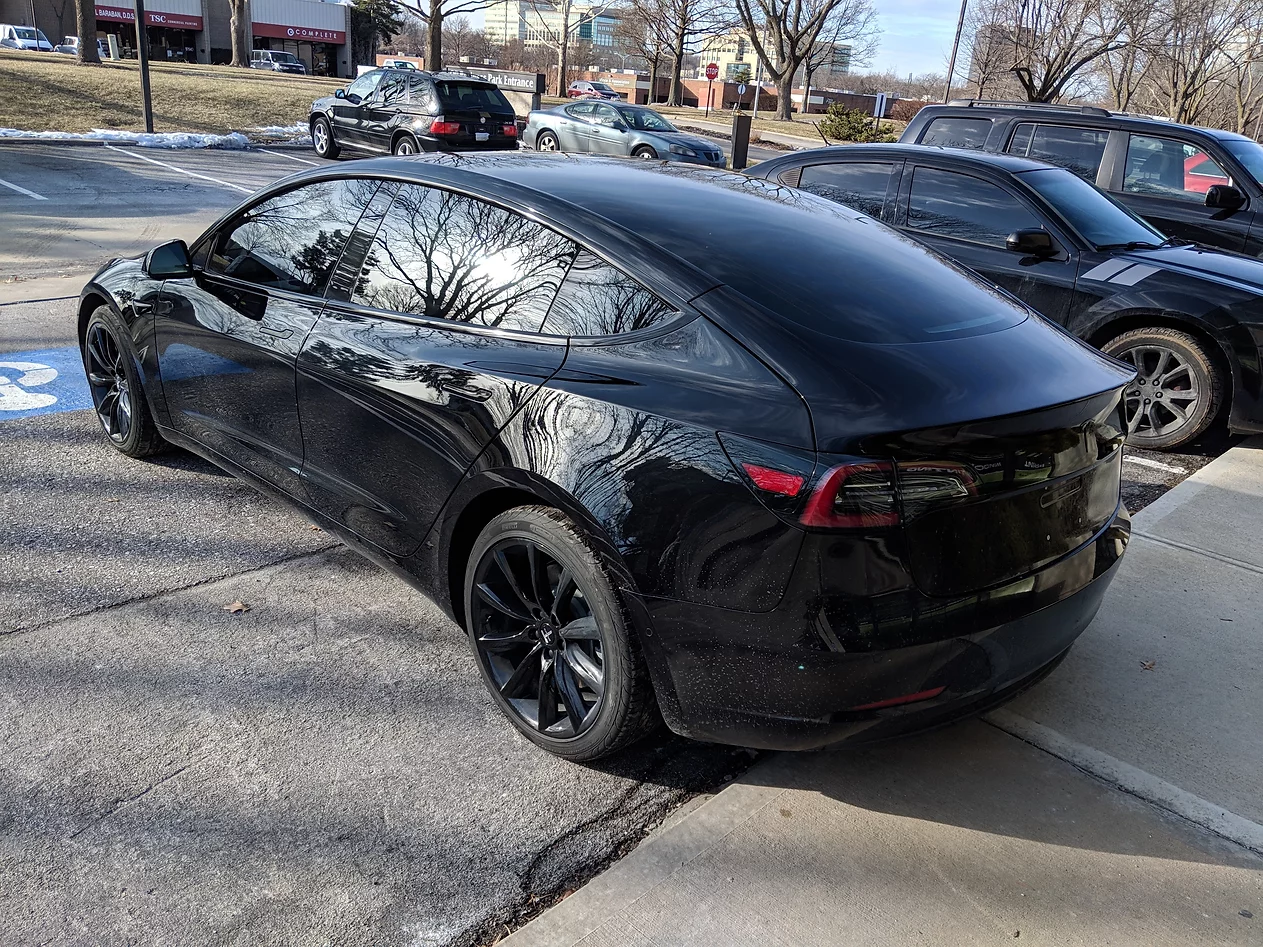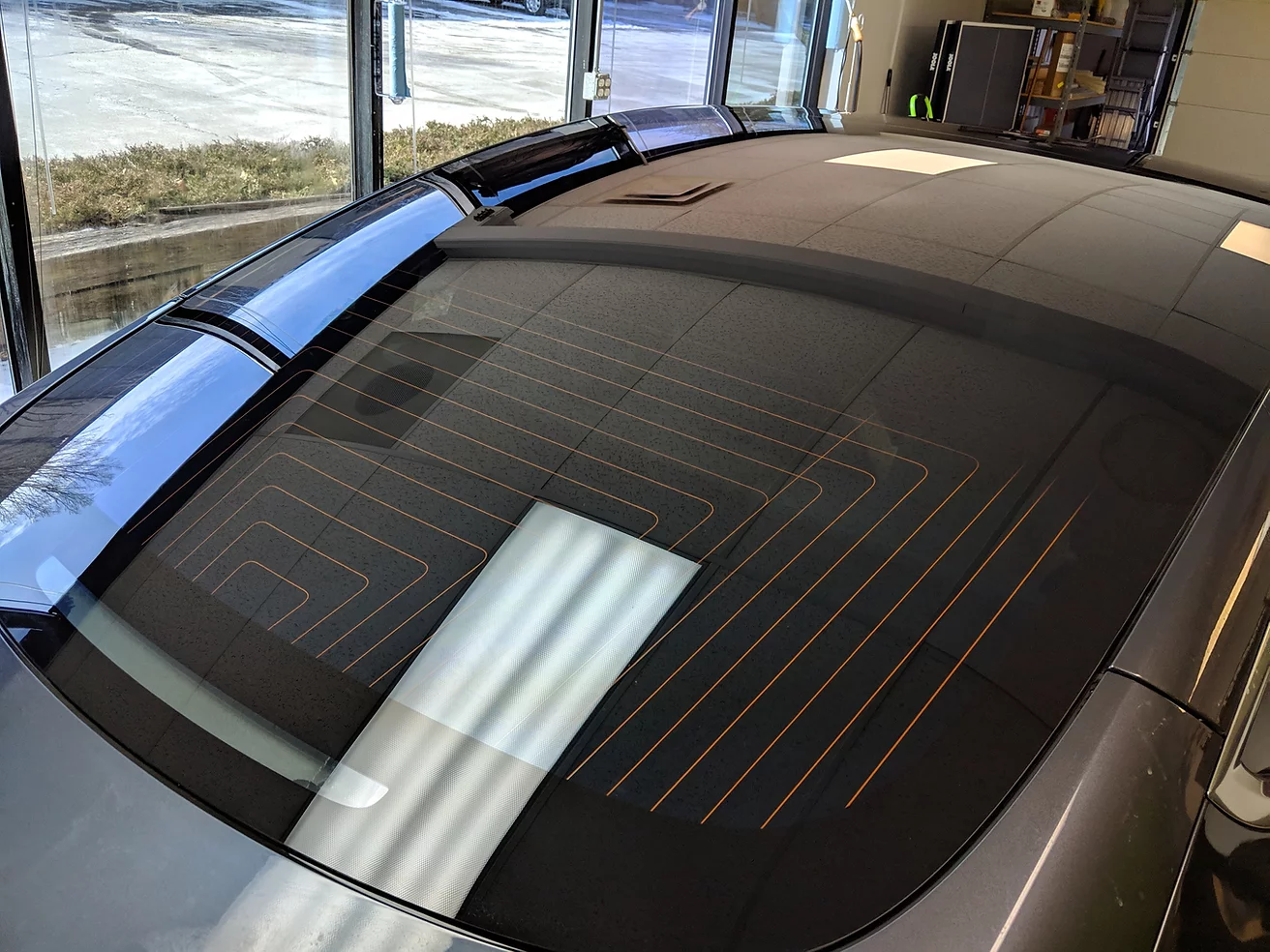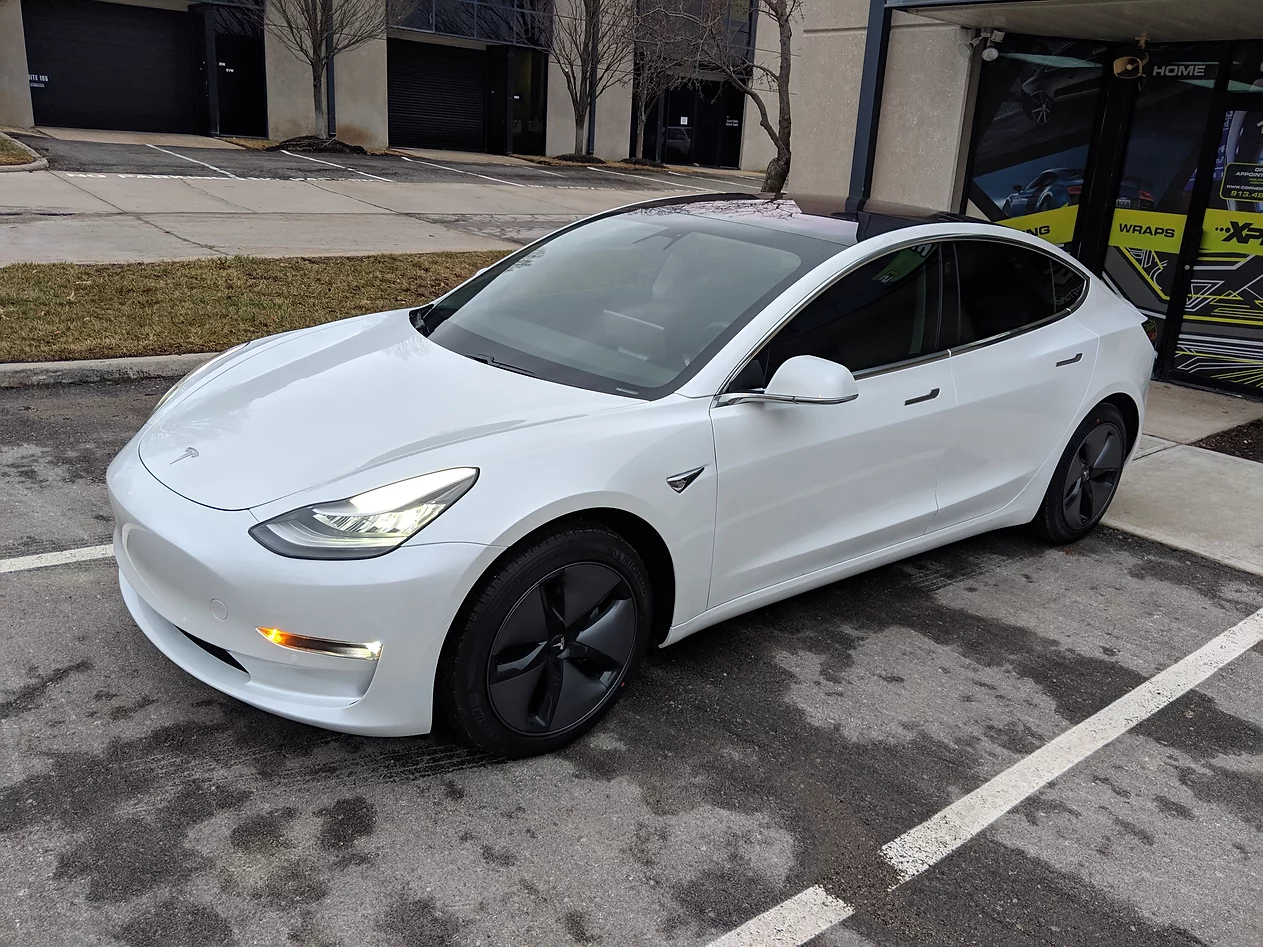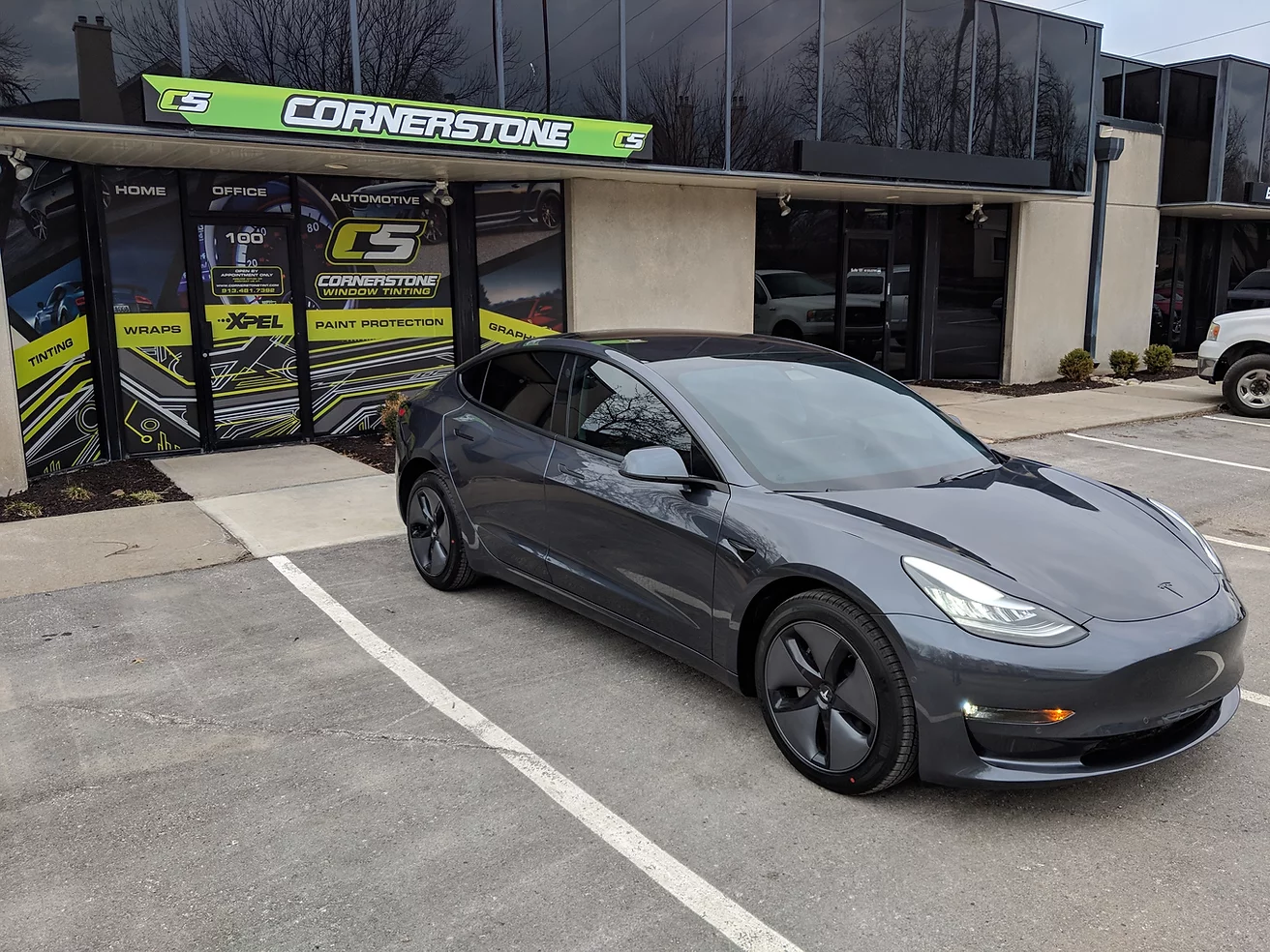 TESLA PAINT PROTECTION SERVICES
Choose your package from Kansas City's Best Rated Paint Protection Film Installers– Cornerstone!
Learn more about the package details here.
Gloss or Satin Finish Options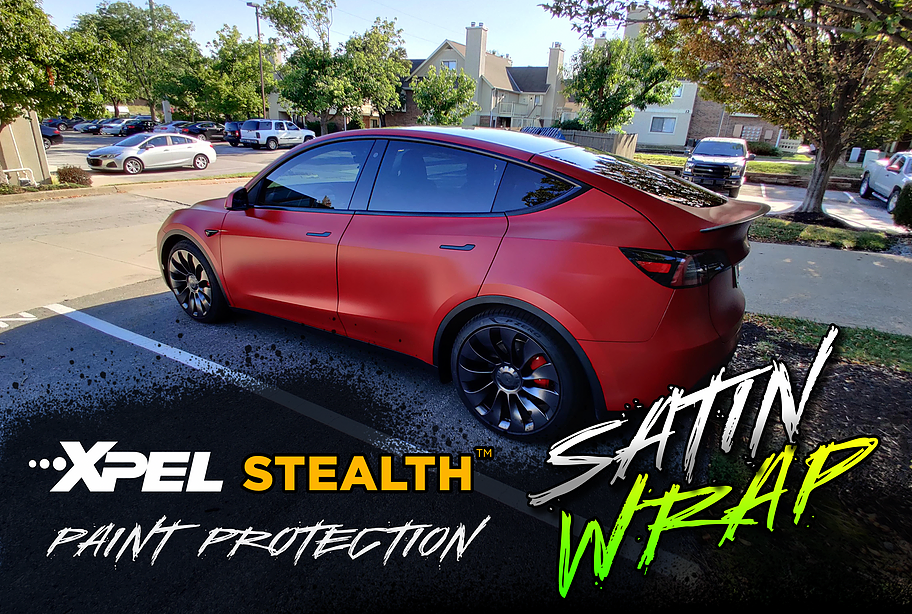 Watch this video of a bad Paint Protection Install
Make sure this doesn't happen to you.
​When choosing a company to install paint protection on your vehicle it's absolutely critical to choose a company that knows what they're doing, has been certified, and also has a great reputation for quality installations.
If you don't choose wisely, the results could be catastrophic to your car… costing you a LOT of money in repairs!
​​We have seen improperly wrapped edges resulting in lifting which ultimately collects dirt underneath, resulting in extensive paint damage. We've also seen many instances of blades being used to cut the film resulting in damaged and cut paint (usually around emblems)
Here is a comparison video of a Tesla Model 3 that was brought to us that had paint protection film installed somewhere fairly close-by in the city. The owner ultimately "saved" $150 by going to a somewhat well-known competitor only to have to spend MUCH more on repairs to their paint after it was severely damaged with a knife and lifting on all of the edges.
At the end of the video, you will see another vehicle, a Honda Civic Type R that we installed paint protection film on for an install comparison.
TESLA CHROME DELETE SERVICE
Blackout your Chrome and give your Tesla a more unique look. Feel free to contact us with any additional questions and get your free estimate below.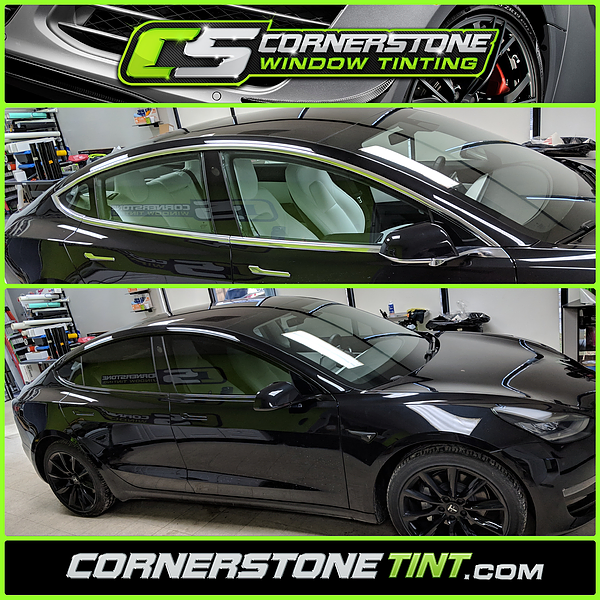 MESSAGE US FOR AN ESTIMATE TODAY