Window film is one of the best investments you can make to your commercial property. In fact, commercial glass tinting makes managing and lowering your overall HVAC costs quite possible. The newest technology, being Ceramic films and Dual-Reflective films, will never fade and allows building occupants to safely view the outside world, even at night.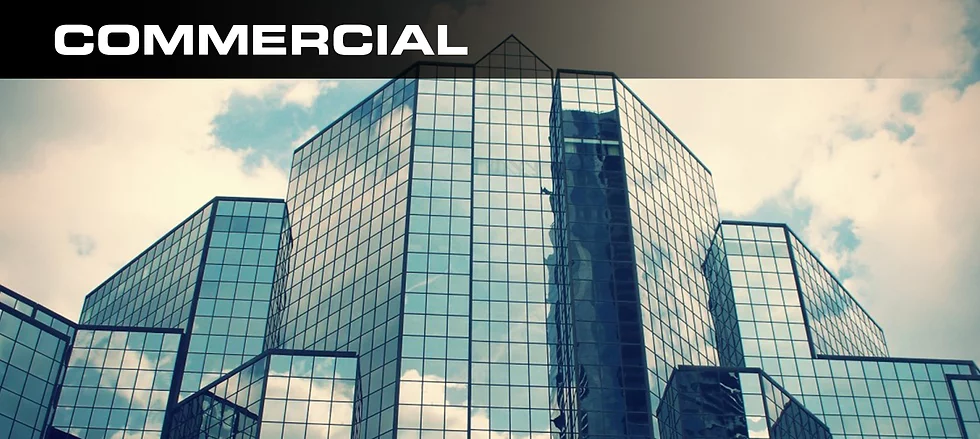 USING THE BEST IN THE INDUSTRY
Cornerstone Window Tinting offers XPEL Vision commercial-grade window films. The clarity and quality of this brand is by far the best in our opinion and is in a league of their own, not to mention they have an excellent warranty.
From time to time we work with other specialty and designer films such as Avery-Dennison, Johnson, SunTek, 3m, and Solyx. White Frost, Black Out, Dual Reflective, Neutral, and even clear Ceramic films are available.
Explore your options with XPEL WINDOW FILM
We have films that reduce the heat coming into your office or commercial property, enhance the color and tone of the outdoors, protect your windows from graffiti, and more.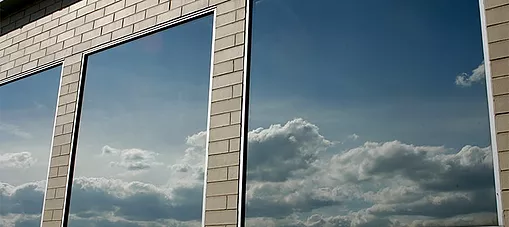 ALL SEASON INTELLIGENCE 
available in 65% VLT
This innovative window film contains technology that works as hard in summer as in the winter. This intelligent film keeps the heat inside in cooler climates while blocking heat out in warmer climates. Its smart layers perform in all seasons provide year-round comfort and savings – improving glass performance without the need to replace it.
ALL SEASON INTELLIGENCE
available in 45% VLT
This film provides more glare control than All Season Intelligence 65. These films reduce heat in the summer and cold in the winter – improving glass performance without having to replace your windows.
CLEAR VIEW PLUS SERIES
available in 40%, 55%, 70% VLT
Clear View Plus is a multi-layered film with industry-leading spectrally selective technology to keep the heat out while letting the visible light in. Superior heat rejection with low solar absorption.
​CLEAR VIEW SERIES
available in 50%, 60% VLT
Clear View is a sputtered ceramic film that provides high heat rejection with low visible light reflection.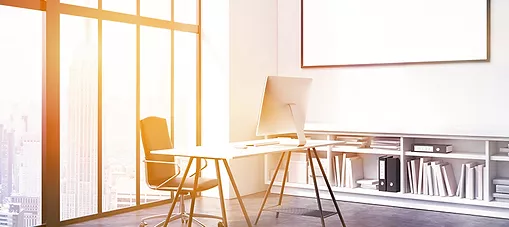 ​SILVER SERIES
available in 20%, 30%, and 45% VLT
With the exterior reflectivity of this product, you can sit back and relax with privacy as well as block solar heat, keep comfortable and save on energy costs.
BRONZE SERIES
available in 20% and 35% VLT
Enjoy an enhanced view of the scenery outside with the soft color tone that is calm to the eyes with the great glare and heat reduction.
​NEUTRAL SERIES AND DAYLIGHT
available in 20%, 35% and 60% VLT
When you need to block heat and reduce glare without sacrificing your view the Daylight is a perfect choice
​CRYSTAL CLEAR
available in 70% VLT
Engineered to minimize solar energy absorption with the use of spectrally selective technology, this product keeps the heat out with a nearly transparent film.
​DUAL REFLECTIVE SERIES
One Way 5% and Evening view available in 15%, 25%, 35%, and 45% VLT
Very high exterior reflectivity and the low reflective interior view creates a one-way mirror look.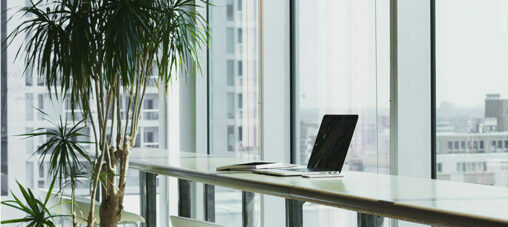 SOLAR FILM
XPEL's Vision Solar Film combines heat rejection with security film features to keep you safer and more comfortable. The Solar Film Series are available in Clear View, Clear View Plus, Daylight, Crystal Clear, Bronze, Silver, Evening View, and One Way.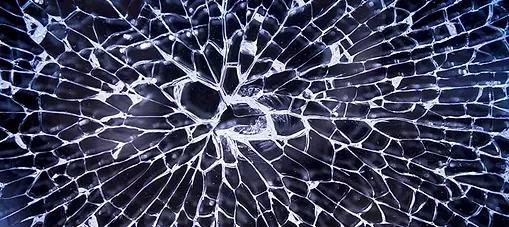 SAFETY FILM
A virtually clear film with 99% UV filtration, XPEL's VISION Safety Film is a great solution to secure glass in the event of breakage. Their safety films are available in optically clear 4 mil and 7 mil thicknesses.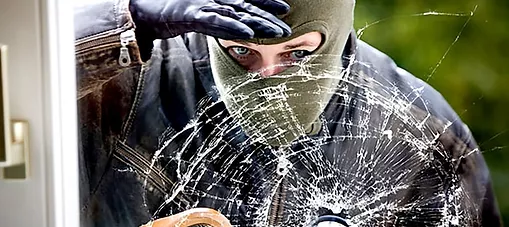 SECURITY FILM
Meant to deter or greatly decrease the speed and effectiveness of a burglary or unlawful intrusion, the XPEL Vision Security film is a name you can most certainly trust. Their security films are available in 8 mil, 12 mil, 15 mil thicknesses.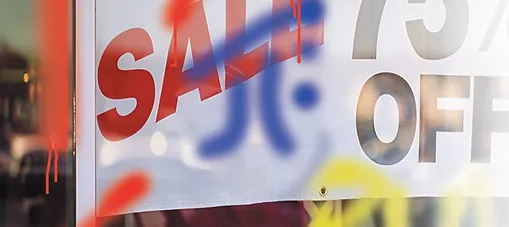 ANTI-GRAFFITI FILM
This film helps to protect glass that could be vulnerable to vandalism by graffiti or scratching. XPEL's anti-graffiti films are available in 4 mil and 6 mil thicknesses. They are also available for interior and/or exterior application.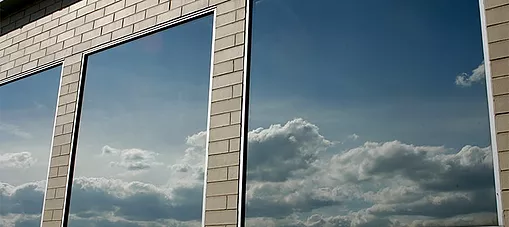 EXTERIOR FILM
When an interior installation is simply not possible or accessible, or if you have an office building that you would like to change the complete exterior appearance of XPEL's Exterior Film is a great choice. The Exterior film is unique in that it is installed on the exterior of the glass whereas 90% of films are installed on the innermost surface… hence the name "exterior".
DECORATIVE FILM
For privacy with a decorative touch, the XPEL DESIGNER series offers a frosted or etched look while also allowing natural daylight through. This option is perfect for conference rooms or offices. For an added cost, we can even cut your company logo into the film providing a very nice custom look for a fraction of the price of custom etched glass.
We also offer non-transparent Whiteout and Blackout options, as well.
MESSAGE US FOR AN ESTIMATE TODAY