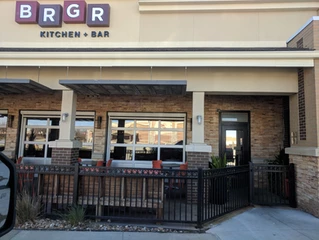 BRGR in Leawood gets tinted!
So this past week we were contacted by the nice folks at BRGR in Leawood Kansas for our commercial window tinting services. They wanted a film that would block out a fair amount of light and also provide a glare-free and comfortable atmosphere within the restaurant itself. Lastly, their entrance doors were getting dinged up pretty bad so we applied our favorite film, Hanita Tek, which provides an incredible scratch coating to help reduce scratches and abrasions caused by jewelry and serving trays etc.
They loved the look it gave and also the comfort it provided and now another satisfied customer is on the books.
Contact us for a free estimate on your home, building property or vehicle anytime!
913.481.7392
support@cornerstonetint.com