Decorative glass art can add an element of style, color, and privacy to your office building or other commercial property. With modern advancements in window film technology and the need for privacy in many buildings, decorative window film has become an increasing favorite for many interior designers, commercial contractors, as well as commercial glass companies. 
From storefronts to conference rooms to custom logos and more. For more details click here.  Contact us for questions or to receive a free estimate!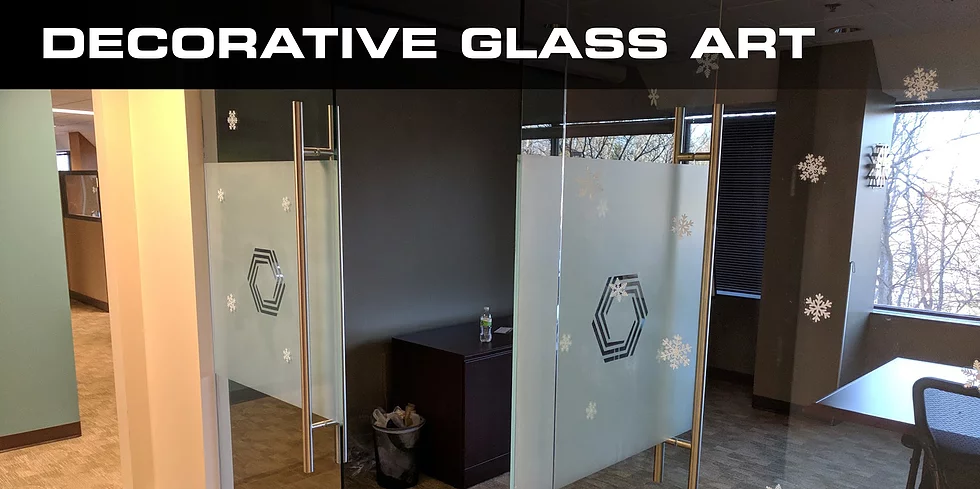 AUTHORIZED DEALER OF SOLYX® WINDOW FILM
Cornerstone is a proud authorized dealer of SOLYX® Window Film. SOLYX® films come in a variety of styles to accommodate your specific needs. SOLYX® window films are very durable and versatile, requiring very little maintenance and with proper care can last for an incredibly long period of time.
Additionally, when we perform our commercial window frosting services, you can rest assured knowing that we only use film that's made from the highest-quality materials in the industry.
If you need a custom logo or graph, we can print on our decorative window film to give you the look you want for your commercial property.
WINDOW FILM OPTIONS
​Storefronts
Office Conference Rooms
Glass Booths
Mirrors
Sliding Glass Doors
Archways
Custom Logos
Etched Glass Look
Frosted Glass Look
Company Logos
​And virtually any other glass surface!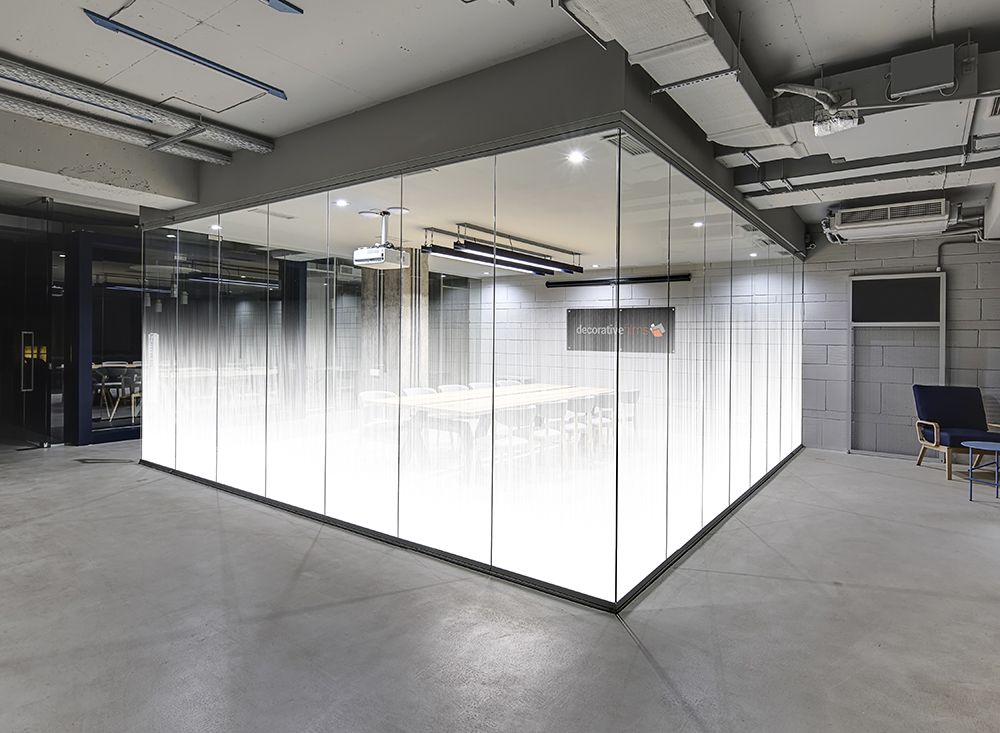 SOLYX® WINDOW FILM CATALOG
With so many options to choose from, we couldn't fit them all in one place. To browse the largest selection of quality decorative window film, visit the SOLYX® Window Film catalog.
CORNERSTONE TINT & PAINT PROTECTION
Cornerstone Tint is a family-owned business located in the heart of Overland Park, KS. We offer a great selection of decorative glass art to help achieve the desired look and feel you want for your business. Our decorative glass services come with our exceptional service, quality craftsmanship, and experienced staff.
OUR DECORATIVE FILM WORK
Check out our work below. If you're ready to schedule commercial decorative glass services, give Cornerstone a call.
MESSAGE US FOR AN ESTIMATE TODAY